Unser "basic package"
Our "basic package"
Ja, es kann so einfach sein
Yes, it can be this simple
Unser "basic package" ist der einfachste, schnellste und günstigste Weg zum Produktvideo für den Webauftritt. Du lässt uns dein Produkt per Post zukommen, wir erstellen ein "kontaktloses" Produktvideo in unserem Studio und schon sieben Tage nach Posteingang des Produkts erhältst du das fertige Video!
Remote, schnell und zum Festpreis.

Our "basic package" is the easiest and fastest way to your product video. You mail your product to us and we create a product video in our studio. At most seven days later you will receive the finished video.
Remote, fast and with a fixed price.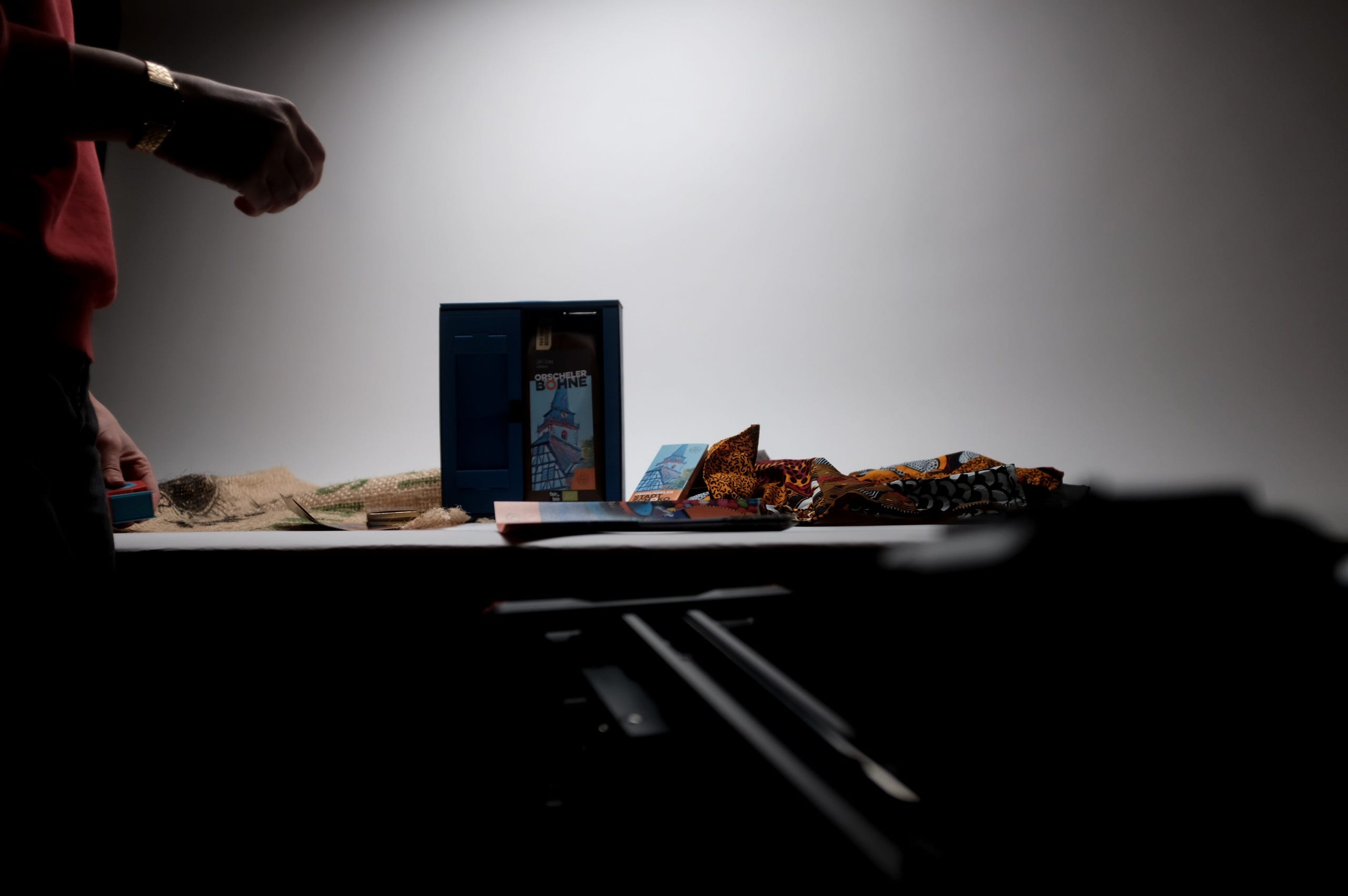 PREISE
PRICES
1000€ netto* pro Video
1000€ netto* per video
*exklusive Versandkosten / mailing expenses not included
Warum so günstig?
Wenn du bei uns auf der Seite gelandet bist und dich mit unseren Produktvideos auseinander gesetzt hast, dann hast du bestimmt auch schon andere Anbieter angeschaut und vielleicht das ein oder ander Angebot eingeholt und fragst dich jetzt warum das hier so günstig ist! Die Antwort ist ganz einfach: Wir haben ein Paketsystem entwickelt. Der Ablauf ist so, als ob du ein Buch in einem Onlineshop kaufst. Du schaust dir das Buch an, liest ein paar Seiten zur Probe und entscheidest dann, ob dir der Inhalt gefällt. Wie bei einem Buch ist die Struktur bei unserem "Basic Package Produktvideo" vorgeben. Damit du das Video aber best möglichst an deinen Onlineshop oder deine Marke anpassen kannst, kannst du in unserem Briefungformular noch ein paar Dinge entscheiden, wie z.B. der Hintergrund (schwarz oder weiß) oder die Musik (ruhig oder dynamisch). Kurz gesagt, wenn du es schnell und unkompliziert magst und nicht schon dein eigenes Drehbuch für dein perfektes Produktvideo geschrieben hast, dann bist du beim Basic Package genau richtig!
Falls du eine genaue Vorstellung hast wie dein Produktvideo aussehen soll, dann schreib uns gerne eine Mail und wir machen dir ein individuelles Angebot für dein perfektes Produktvideo. Hier kannst du deiner Phantasie freien lauf lassen!
Das ist aber nicht alles! Was wir sonst noch so machen, erfährst du hier
Why the low price?
So since you are browsing our website we're assuming you've already read a bit about product videos. Maybe you've also checked out other video production companies and even got some offers. Now you're wondering why our price is comparatively low! The answer to that is really simple: We create a "bundle system". The procedure could be compared to buying a book online. You read a few samples and then decide whether or not you like the book. Like a book our "Basic Package" has a default structure. To optimize your product video for website or corporate ID, we give you a few choices in our "briefing document". You can decide whether your background should be black or white and if you prefer calm or energising music. In a nutshell: if you like it straightforward and you haven't already written your own script, this is the perfect match for you!
On the other hand, if you have already ideas of your own, let us know by writing us a email. We'll make an offer for your perfect and individual product video. Everything's is possible.
But product videos is not all we do! Check out all the other stuff we do here.
DAS BEKOMMST DU
Ein Produktvideo von 30 Sekunden (+/- 5 Sekunden)


Postproduktion beinhaltet: Schnitt, Color Grading, Rendering
mit lizensierter Musik unterlegt
in 4K aufgezeichnet
Ausgabeformat: mp4 (h.264 und HVEC)

Fünf Produktfotos


Die Angebotsqualität orientiert sich an den auf der Website (https://www.the-film-people.com/services/product-videos/basic-package/) präsentierten Beispielen.
WHAT YOU GET
One product video of 30 seconds length (+/- 5 seconds)


post production includes: editing, color grading, rendering
with licensed background music
shot in 4K
output format: mp4 (h.264 and HVEC)
Five product photos


The quality of the offer is geared to the examples showcased on our website (https://www.the-film-people.com/services/product-videos/basic-package/).
Diese Nutzungsrechte werden dir eingeräumt:
You will be granted following licenses:
Du erhältst die exklusiven, räumlich und zeitlich unbeschränkten Nutzungsrechte
Die Nutzungsrechte werden für alle bekannten und unbekannten Nutzungsarten eingeräumt
Du erhältst die Erlaubnis die Werke zu bearbeiten und Geschäftspartnern und Dritten zur Nutzung zur Verfügung zu stellen

Wir behalten uns das Recht vor, die fertigen Produktvideos und Produktfotos zum Zwecke der Eigenwerbung auf unserer Internetseite (www.the-film-people.com) zu veröffentlichen.
The exclusive, temporally and spatially unrestricted rights of use
The transfer of the rights of use includes all types of use known and unknown to this date
You may edit these works and allow third parties to use them to their disposal

We reserve the right to display finished works on our website (www.the-film-people.com).
Du sendest uns dein Produkt/Sortiment per Post zu

You mail your product(s)/collection(s) to us


Wir produzieren das Video und die Fotos

We produce the video and photos


Wir stellen dir spätestens sieben Tage nach Posteingang des Produkts die fertigen Werke zur Ansicht per Vimeo zur Verfügung

Seven days after receiving the package (at most!) we upload the video on Vimeo and send you a private link


In einer Korrekturschleife kannst du Änderungen und Anmerkungen (ausschließlich Musik, Schnitt und Color Grading betreffend) äußern

There will be one revision-loop in order to give you a chance to request any modifications (solely concerning choice of music, edit and color grading)


Wir senden dir die finale Version des Videos + die Produktfotos per WeTransfer zu

We send a download link on WeTransfer where you will find the modified video and the photos


Wir schicken dir das Produkt/Sortiment per Post zurück

And of course we will mail your product(s)/collection(s) back to you!
HIER HAST DU DIE WAHL
YOU CAN CHOOSE


Studiohintergrund: schwarz/weiß

Studio background: black/white
Studiodesign: du schickst uns thematisch passende Dekoration mit, die wir für die Bildgestaltung nutzen

Studio design: feel free to enclose any fitting decoration, well use it to arrange a thematically fitting background for your product
Du möchtest dein Firmenlogo in das Video einbauen? Dann schick es uns per E-Mail an contact@the-film-people.com zu. Wenn möglich als PNG und in der bestmöglichen Auflösung

You want to include your company logo? Please e-mail it to contact@the-film-people.com. If possible as a PNG and with best possible resolution
SHOTLIST
Detailaufnahme(n) - Detail shot(s)
Einbettung des Firmenlogos und einer Kontaktmöglichkeit (Webadresse o.Ä.) falls gewünscht
Inclusion of a company logo and/or ways of contact (e-mail adress, website etc.) if desired
Die Gewichtung der enthaltenen Einstellungen unterscheidet sich von Video zu Video, da die Zusammensetzung an das jeweilige Produkt/Sortiment angepasst wird.

The exact division between the different shots will be modulated from video to video.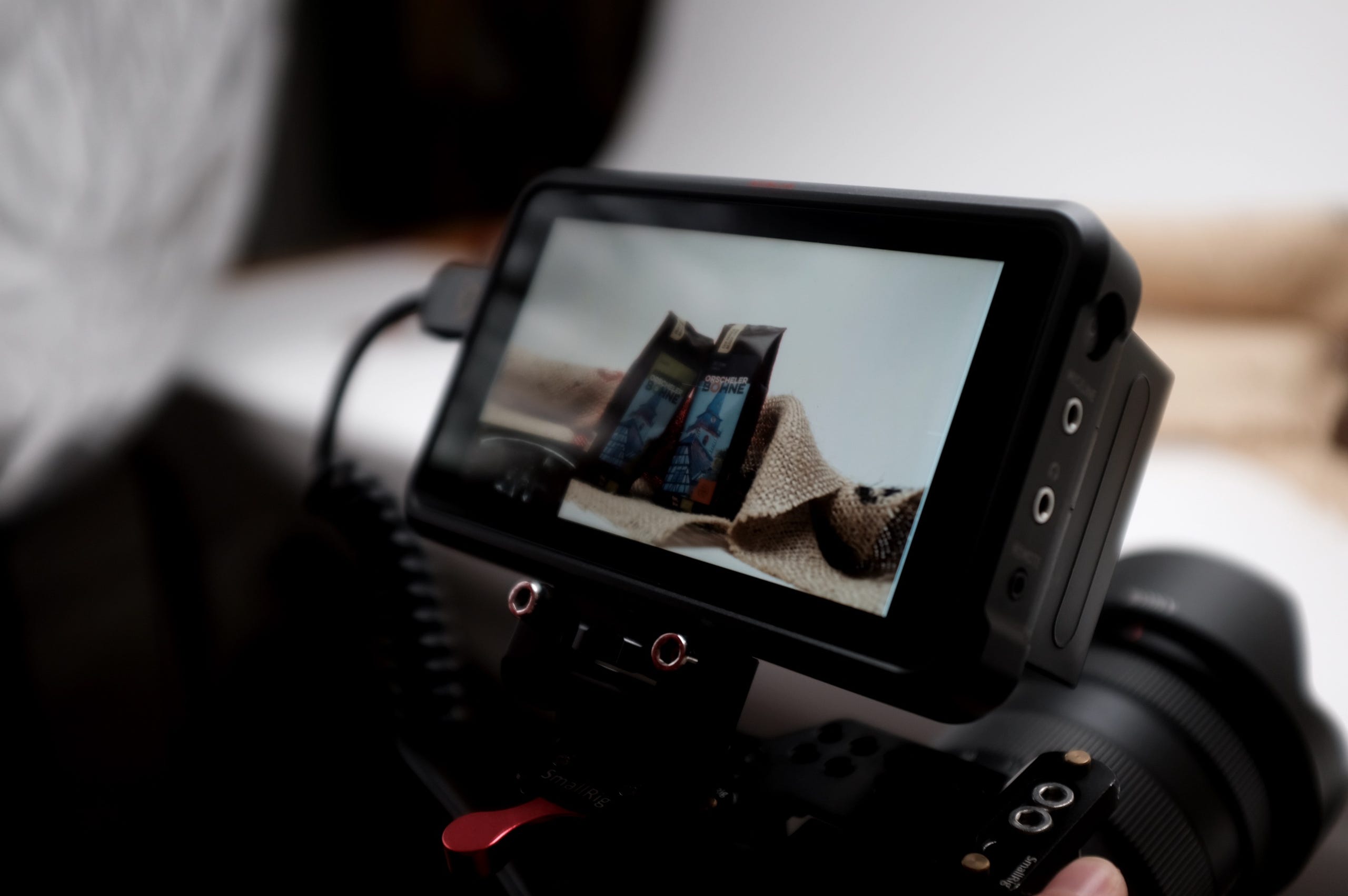 Wir haben dein Interesse geweckt? Dann freuen wir uns auf deine Nachricht, damit wir bald loslegen können!
We managed to get your attention? Then send us a message so we can get started right away!